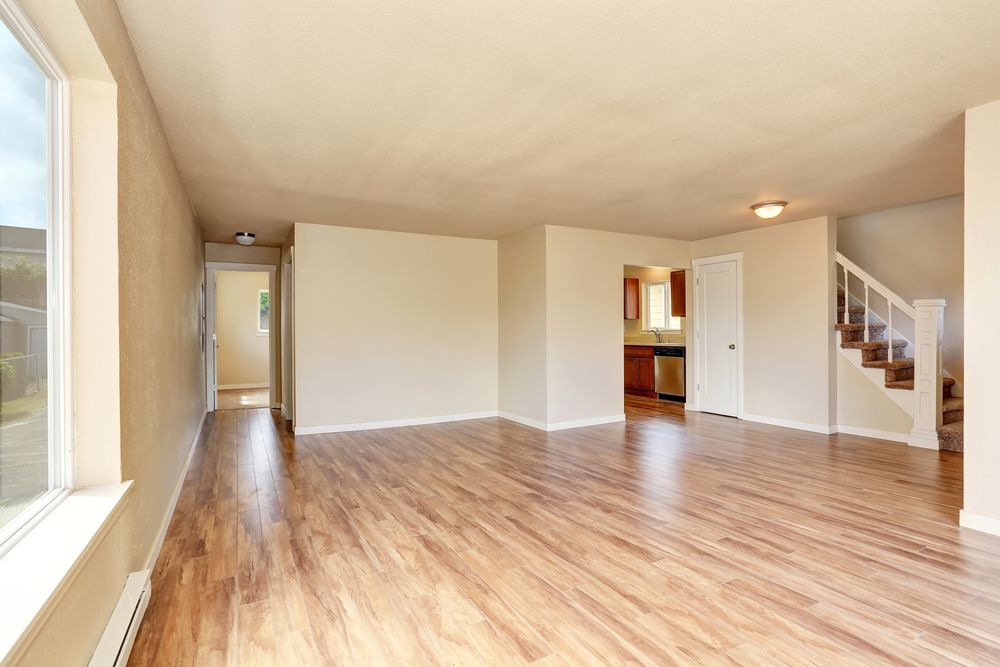 SERVICES
Are you determined to have your wooden flooring renewed but can't decide whether it requires a simple buff and polish or a full restoration? It can take an expert eye to decide, so get in touch with the SE26 Sydenham floor sanding and restoration experts to book your free onsite appointment and we'll have a good look at it. In the meantime, here's a full list of the services on offer. ​
FLOOR SANDING
Wood floor sanding in Sydenham is fundamental to everything we do. Sanding prepares the floor for the finish application, and we use advanced, dust-free equipment to get it perfectly smooth and spotless before we apply the varnish, wax, oil or whichever other finishing product you've decided on. The end result is a beautifully smooth, protected natural floor, a real complement to your home or business.
WOOD FLOOR RESTORATION
All wooden floors are different and require different treatments to bring them back from the brink, especially if they've been hidden under carpets for many years. We've been restoring old, seemingly hopeless wooden floors across Sydenham for 20 years, and we'll recommend a suitable course of action for yours before we go ahead with all necessary work. No matter the size or condition of your flooring, we guarantee that we'll be able to transform it to bring out its full potential.
WOOD FLOOR REPAIR
To prepare a wooden floor for sanding and finishing it will be necessary to repair it first. Some floors will for example require a few boards to be nailed back down, whilst others will need extensive fixing, such as replacing missing tiles or floorboards or rotting sections of wood. This preparation will eliminate annoying creaks and make the floor stable so it can function well in its own right, rather than merely as a carpet support system! ​
WOOD FLOOR STAINING
Staining is a popular finish option, as you can achieve any effect you want with it, from a warm, light pine colour to a dark oak finish. The stain will be laid down in several coats to get the depth of colour right, and then we'll protect it with a transparent varnish overlay. From traditional hues to more dynamic shades for kids' rooms, our eco-friendly stains come in a great choice of colours to meet all your needs.
WOOD FLOOR FINISHING
Finishing is the final step in wood floor restoration in Sydenham. We use eco-friendly products such as waxes, lacquers, varnishes, oils and stains to achieve exactly the effect you're after. For a high-spillage area of flooring you might opt for a varnish finish to seal the floor, or go for stain and wax finish to create a warm glow in a living room.
PARQUET FLOOR SANDING
The recent revival of parquet flooring as a highly desirable floor covering means that if you have some in your home you'll want to see it restored to perfection. The Sydenham parquet floor sanding experts have all the skills and specialist equipment to do it full justice, and bring your exquisite parquet flooring back to life.
PARQUET FLOOR RESTORATION
If the surviving parquet flooring in your home is somewhat the worse for wear then don't worry - it's still perfectly possible to restore it, given the right experience and equipment. The tiles can be fragile and the bitumen adhesives tricky to replace, but the Sydenham parquet floor restoration experts have been doing this work for 20 years now and you won't regret calling them in. Leave it to the experts every time and you'll have a parquet floor to be proud of.
PARQUET FLOOR REPAIR
Even a small amount of damage to a parquet floor can make it look rough and worn, so call in the Sydenham parquet floor repair team to work their magic on it. They'll scrape out the old bitumen-based glue with modern adhesive and replace damaged and missing tiles from sustainable resources to get your parquet flooring looking great again.
WOOD FLOOR POLISHING
When a hardwood floor starts to look patchy and faded due to everyday wear and tear taking its toll, a buff and polish will restore it to freshness if you don't want it sanded down and finished again. You should do this every two or three years, or more often if your floor experiences a lot of traffic. Contact us to find out more.
GAP FILLING: RESIN, SLIVERS & SILICON
When you have gaps between your floorboards there's no problem if you have fitted carpets on top of them. When you go for natural wood flooring, however, they need to be filled in. We use eco-friendly fillers which contain tough silicon and resin elements to make a firm, solid seal. This will stop heat escaping and make for an attractively seamless finished floor.
WOOD FLOOR MAINTENANCE
Call the Sydenham floor sanding and maintenance team to give your floor a buff and polish at regular intervals – we recommend every two or three years for the average domestic floor and perhaps more often for an office or other commercial or public space. ​
COMMERCIAL FLOOR SANDING
There's nothing quite like a pristine wooden floor to create a favourable impression on customers and visitors when they enter your offices. Our commercial floor sanding services in Sydenham will make your flooring look gleaming and efficient, and we'll be happy to work outside of your regular office hours to minimise the impact too.
SCHOOL FLOOR SANDING
​

Schools typically have vast expanses of wooden flooring in their classrooms, corridors and halls. Our school floor sanding services in Sydenham have the experience, skills and cutting-edge equipment to make light work of a potentially daunting task. We'll work in the holidays to get you a pristine new floor in place for the start of the new term.​
FINISHES AND SEALS
With a huge range of eco-friendly seals and finishes, we're the jolly Green giant of Sydenham floor sanding and renovation services! No toxins enter your property with us and we use the most appropriate finish to achieve the effect you want.