AFFORDABLE

PRICES

FRIENDLY

& TIDY

WORK

GUARANTEED

LATEST

TECHNOLOGY

DO YOU HAVE AN EXHAUSTED LOOKING WOODEN FLOOR IN YOUR SYDENHAM HOME OR BUSINESS?
Does it seem like its best years are irretrievably lost? Make the most of one of your best and usually most neglected assets by contacting the Sydenham wood floor sanding experts today.
The Sydenham floor sanding SE26 and finishing team have been supplying homes and companies across Sydenham with a comprehensive package of floor sanding and renovating services for 20 years. We use the latest dust-free technologies and a range of eco-friendly seals, varnishes and other finishes to draw out the beauty lurking in every wooden floor and make it look fabulous. You'll wonder why you ever bothered with dusty carpets, and you'll be amazed at the difference gleaming polished flooring can make to the whole ambience of your environment.
AFFILIATIONS
At the Sydenham wood floor sanding and restoration experts we never stop striving to deliver better services and we've been awarded membership of a number of professional bodies during our 20-year quest for perfection. These include:
· The National Woos Flooring Association
· The Federation of Small Businesses
· Junckers Approved Maintenance Contractor
· The Guild of Master Craftsmen
​
Our £5million of insurance cover will also reassure you that we mean business, and we have a clutch of satisfied customer Testimonials to vouch for the fact that we remain the premier floor sanding experts in Sydenham.
FROM ADVICE TO RENOVATIONS
​

Whether your project involves seeking initial advice on how to bring back the shine to your parquet or a complete restoration of your conference centre flooring, we're here to help. We have the tools, experience and passion for timber flooring to bring out the very best in your wooden floor whatever size and type it may be.
​
Take a tour of the online Gallery to see some of our recent projects, which cover everything from parquet floor sanding to full renovations.
​To find out more, contact us at the Sydenham wood floor sanding and finishing team. We'll answer all your questions and book you in for a free on-site assessment at no obligation.
LATEST NEWS, RECOMMENDED ARTICLES & TIPS
3 top tips for sanding a bamboo floor
Bamboo flooring is becoming more popular in the UK now and with good reason. It is a hard-wearing material that not only looks great but will last a long time too. It really does give a different effect to hardwood or softwood flooring which sets it apart.

If you have a bamboo floor or are thinking of buying one, you may be wondering if you can sand it and when you may need to do so. For brand new bamboo flooring, sanding is a good option if it is not pre-finished so you get the look you want. In the case of existing flooring, you will want to sand it when it appears dull or blemished.

Here's three things to bear in mind when sanding bamboo flooring: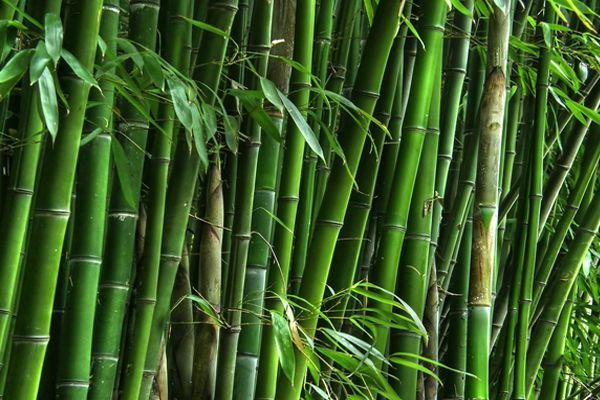 1. It is a grass, not a tree!

Although fairly obvious, this is probably worth pointing out anyway. Bamboo is actually classed as a grass so will feel different than wood to sand and work on. They come in a vertical, horizontal or strand woven finish depending on which you prefer for your project.

While the various types of bamboo flooring will feel different to work on than wood, the tools and processes you need to use are the same. A great tip is to use a professional grade floor sanding machine that will keep the dust levels given off when sanding down to a minimum. Bamboo flooring can kick up a lot of dust when sanded so this is a wise idea.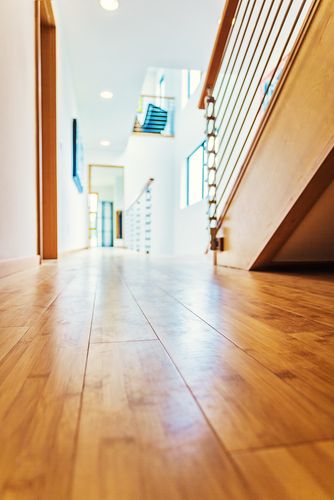 2. Bamboo is softer than hardwood

As you would expect, bamboo is softer than most hardwood species and this needs to be taken into account when floor sanding this material. The main point to bear in mind is around the sandpaper you use to do the job on your floor sanding machine. Use a finer grain of sandpaper to account for this and you will be fine.

3. Buff and seal after floor sanding

When sanding bamboo floor, it is not just the floor sanding to think about solely. Once the sanding is done, it is best to buff and then apply sealant also. The buffing will smooth the floor off and the sealant will protect it along with giving the required finish.

Bamboo can be a tricky material to work with so if you need expert help, let the floor sanding specialists help out. We can use our years of experience in all areas of floor sanding to make sure your home looks perfect so call today!
For Appealing Wooden Floors Call 020 3151 0179​ Now
BEFORE & AFTER